Customize 1,837 Menu Templates On-line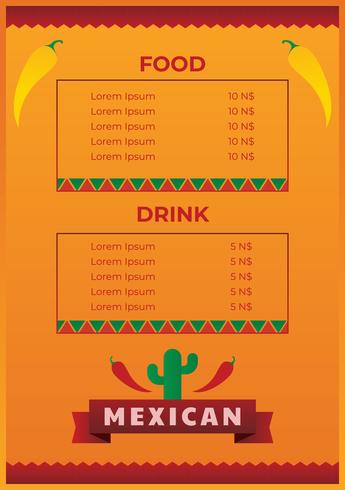 Benefit from the season's freshest bounty with our new Summer time Menu. Served with spicy Mac 'n' Cheese, onion rings, Rufus Teague BBQ sauce & 'Slaw. Tuscan Hen Alfredo Two all-natural, grilled rooster breasts topped with a home- made garlic Parmesan crust, served on a bed of linguine tossed with Alfredo and topped with recent grape tomatoes & basil.
Natural Waffle Substances: Water, Organic Brown Rice Flour, Natural Potato Starch, Organic Corn Flour, Organic Soy Oil, Natural Tapioca Starch, Natural Cane Sugar, Natural Potato Flour, Leavening Agent (Sodium Acid Pyrophosphate, Sodium Bicarbonate, and Monocalcium Phosphate), Natural Soy Lecithin, Natural Pear Juice Concentrate, Pure Taste, Sea Salt.
Organic Romaine Lettuce, Natural Cucumber, Organic Carrots, Organic Cherry Tomato, Natural Crouton (Natural Wheat Flour, Natural Sunflower Oil, Natural Safflower Oil, Organic Cracked Rye, Organic Cracked Wheat,Natural Sugar, Natural Wheat Gluten, Natural Garlic Powder, Natural Dehydrated Parsley, Organic Onion Powder).
Organic White Hamburger Bun (Natural wheat flour, organic sugar, natural soybean oil, natural wheat gluten, yeast, sea salt.), Organic Grass-fed Beef, Natural Tomato, Organic Yellow Onion, Organic American Cheese, Organic Mayonnaise, Natural Dill Pickle, Natural Inexperienced Leaf Lettuce, Natural Yellow Mustard , Organic Ketchup, Natural Salted Butter, Organic Black Pepper, Sea Salt.
Roquette, cos, tomato, peppers & pink onion salad with apple & mustard dressing. Candy potato fries served with our house made candy sauce. Served with contemporary strawberries and chocolate & salted caramel sauce. Double chargrilled beef, double smoked, streaky bacon & double Cheddar with smoky BBQ sauce.