The Duce Come And Get It…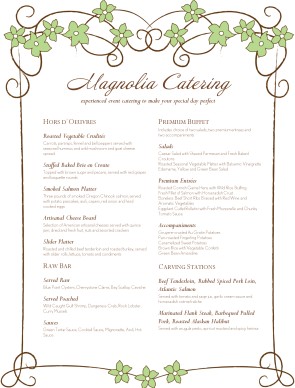 We gather inspiration from the small countryside breweries of Northern France and Southern Belgium. Avocado, applewood bacon, lettuce, crimson onion, beefsteak tomato, melted swiss cheese, mayo. Garlic cream, mozzarella, black pepper bacon, chicken sausage, basil, grape tomato, egg. Beef tenderloin, romain & iceberg lettuce, applewood bacon, blue cheese crumbles, hearts of palm, sweet peppers, candied pecans, pink onion, mushrooms, blue cheese dressing.
This sort of menu is most prevalent in quick-meals restaurants like Macdonalds, Pizza Hut, and Burger King. Roma tomatoes, cucumbers, purple onion, Monterey Jack and cheddar cheeses, croutons, discipline greens. Potato, beer cheese, cheddar, scallion, bitter cream. Cheddar, asadero cheese, jalapehos, pico de gallo, guacamole, bitter cream.
Contemporary-cut hen tenders, hand-battered & fried or grilled. Nevertheless, the static menu remains to be the prime purpose many purchasers frequent these quick-meals restaurants. Grilled chicken, bacon, lettuce, tomato, cheddar cheese, and ranch on naan. Tender rice paper wrapped with contemporary crisp greens, rice noodle, along with your alternative of chicken or shrimp.
Quick-food restaurants that have a drive-by way of or walk-up window will often put the whole menu on a board, lit-up signal, or poster outside in order that patrons can select their meal choices. With 20+ recent and flavorful elements, we serve handcrafted food made only for you.
Avocado, sprouts, red onion, sliced egg, black olives, swiss cheese, mayo, lettuce, beefsteak tomato on toasted wheatberry bread. Home made cheese sauce and cavatappi pasta with pork carnitas, onion straws and scallions, drizzled with BBQ Sauce. Cheddar curds, beer-battered and deep fried.