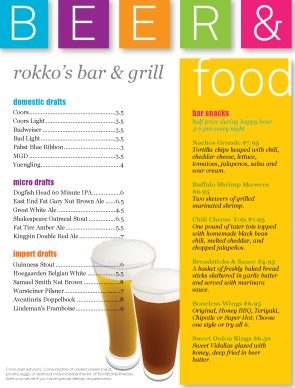 We gather inspiration from the small countryside breweries of Northern France and Southern Belgium. Made with cheddar, pepper jack, salsa, and your choice of chicken or beef, all folded in a heat tortilla. Garnish with shredded cheddar, chopped green onions and bitter cream. Roll with house cheese blend, garlic, and pepperoni with choice of dipping sauce. Included in these dessert menus could also be specialty desserts the restaurants are famous for.
Artichokes, qid beer onions, pepper jack cheese, spinach, mayo, bitter cream, and cream cheese meticulously served alongside some delicious Vinman beer bread & celery, so you'll always have the challenge of finding the perfect dip to bread ratio.
Served with coleslaw and beer-battered fries. Grilled salmon basted with sesame sauce and topped with Asian slaw and Sriracha mayo and a kiss of wasabi mayo on our fresh baked bun. Blackened hen breast served on a mattress of cilantro lime cauliflower rice with corn and black bean salsa and contemporary avocado.
In a large saucepan, over medium warmth saute inexperienced onions and butter. So we're honored once you share it with us. Within the spirit of awakening the taste buds with thrilling flavors and soothing them with acquainted ones, we have created a morning menu that features contemporary takes on old-time favorites.
Build-Your-Own Churro Sundae A mix of chocolate-crammed and caramel-crammed heat churros coated in cinnamon sugar served with brown sugar cinnamon ice cream and an assortment of toppings including chocolate sauce, OREO® Cookie crumbles, crushed Reese's Pieces and raspberry sauce to make it your own.